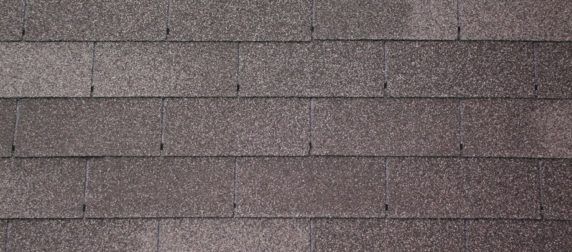 Three tab shingles, also known as strip shingles, or simply 3 tabs, are flat, asphalt shingles that have three regularly spaced tabs, giving the roof a repetitive pattern. Normally they measure 12 by 36 inches, with an exposure of approximately 5 inches.
This type of shingle was the most popular for many years, but are now starting to be outshined by architectural, or dimensional shingles. Although three tab shingles are lighter, have lower wind ratings, and a shorter year warranty than architectural shingles, they are cheaper.
All asphalt shingles have similarities, such as having an asphalt saturated organic or fibrous mat with colored granules embedded on the surface and an adhesive strip to allow each shingle to stick to one below. The difference between three tab shingles and architectural shingles comes down to the amount of asphalt, which impacts the weight and thickness, as well as the wind rating and life warranty.
Despite the lower weight, life warranty, and weight of three tab shingles, they are still a durable option for your roof. This is particularly true if you do not have the money for more expensive architectural shingles or have invested in rental property that you don't want to throw a bunch of money into.
All in all, three tab shingles are still a good type of shingle for a home or business. The questions you must ask when deciding whether to use three tab shingles or not, is cost, the typical weather, wind, rain, etc, your area gets, and if you like the look.
If you are thinking of having your roof replaced, contact us for a free quote. We will measure your roof and give you the best price possible, and give you options depending on whether you need to replace your roof, or if we can repair leaks or damage. We will also come out for 24/7 for emergency roof leak repairs. Call Pro Systems, Inc. at (757)506-5019 or email us at Pros@TheProSystemsInc.com.