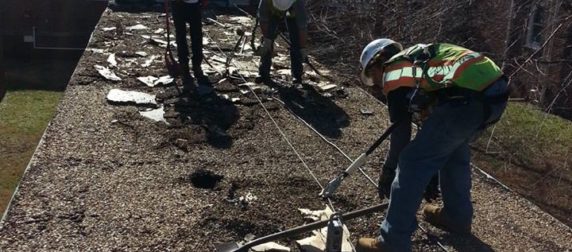 How do you choose which roofing contractor to do business with? There are many roofers out there, and they all will tell you they can fix your leak or replace you roof quickly and at an affordable price. But how do you know which companies to go with?
Never do business with a roofing contractor that does not have a business license, general liability insurance, and worker's compensation insurance. Choosing only roof companies that have a license and insurance will help to protect you if anything should happen to your property, and also if there are any on site injuries. Everyone will be covered. You also want to make sure they have the proper contractor's license for roofing. A company may have a contractor's license, but might it might not have the proper roofing credentials to apply to roofing.
Ask your friends, family, relatives, coworkers, etc. for recommendations. Check the Better Business Bureau, Angie's List, and any reviews you can find on a roof contractor. Many search engines provide a way to write reviews for companies, and can also be a good way to find out who you are dealing with.
Don't let anyone rush you into signing a contract. Be wary of roofers promising insurance compensation for roof repairs. Talk to your insurance agent for advice about how to have roof damage repaired after storms. Also be skeptical if a roof company tries to have you pay for the entire job upfront. The normal standard is a deposit of one-third down. Only pay with credit card or check.
Most importantly, trust yourself. If you get a bad feeling after talking with a roof contractor, investigate them more, or move on to the next one. Your roofer should make you feel comfortable that they will fix your leak or replace your roof in the quickest and most efficient way possible, at the most affordable cost possible.
Here at Pro Systems, Inc., we strive to deliver the highest quality work in every job we do. Whether we are doing a job for you the first time, or the hundredth time, we maintain the highest value in our work. This is why we do emergency roof leak repairs when you call us, even if it is raining. Every roof repair we do is done correctly, with the right material, and we never cut corners. Call us at (757)506-5019 or email us at Pros@TheProSystemsInc.com today to look at your roof leak, check the health of your roof with a roof maintenance, or free estimate for a roof replacement. We are a Virginia Beach based, full service roofing company, fully licensed and insured, as well as a contractor's license with all the proper roofing designations.